Come Get Printed: GarrettShirts Live Printing at SparkCon this Saturday!
This is just a quick note to say that I'll be vending a wide selection of Super Berry Bun Buns along with the remnants of my Echoboy and PoopSquad collections THIS SATURDAY at bazaarSPARK 2008 .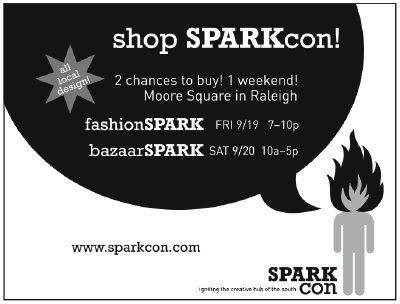 Plus I'll be LIVE PRINTING my new inkybear180 series, along with a North Carolina design. And Ty thinks the SparkCon crew will be bringing me a SparkCon burning head guy stencil.
Bring me a light-colored blank article of clothing and I'll put some designs on it in black ink only.
Who: Garrett Shirts + 30 other vendors
Where: Moore Square in downtown Raleigh
When: 10-5
I hope to see you there for some live, monochromatic yet still dramatic printing 😀
G
---
Categorised as: News/Announcements
---